Yes you can! Check out this article to set up your account to start processing payments and to learn how to process the payments all from your Pawlytics account!
How to Video:
Please note you must be a US based org (for now) and have admin level permission level to process payments.
How To: Set Up Your Account to Process Payments
1. Log in to Pawlytics and navigate to your new Payments tab in your menu bar.
2. Click on the blue "Get Started!" button.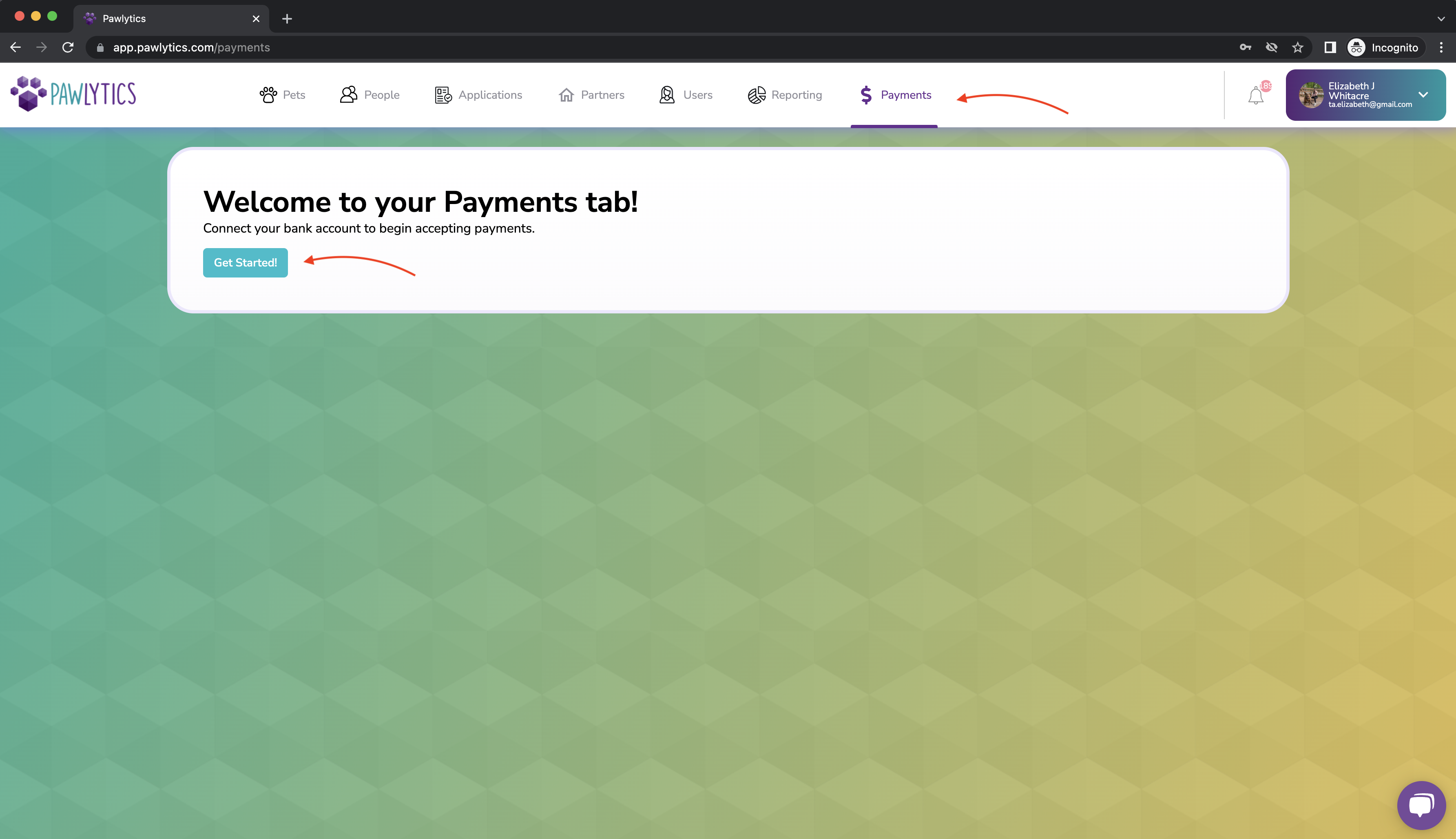 3. Fill out the details of your organization's business information.
💡 Tip: Under "Business Category" you can type and select this code: 8398 - charitable and social service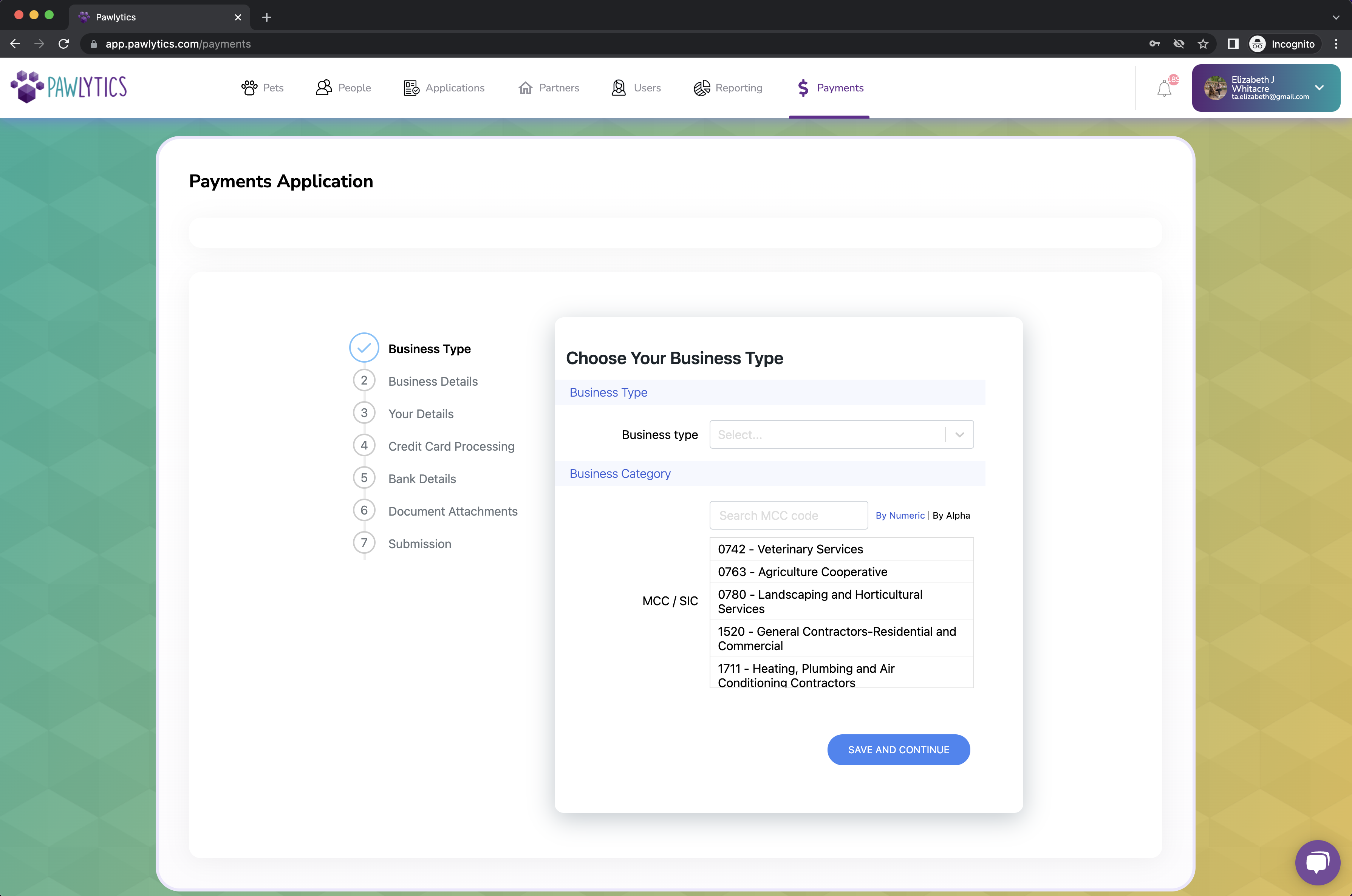 4. When you are done filling out the Payments Application, hit Submit.
This will put your Rescue's application into underwriting/review - this is to ensure it is a real business linked to a real business bank account.
Underwriting may take 3 business days to be approved!
...........After you have been approved.............
5. Navigate back to your Payments tab, you will see an empty graph and transaction list.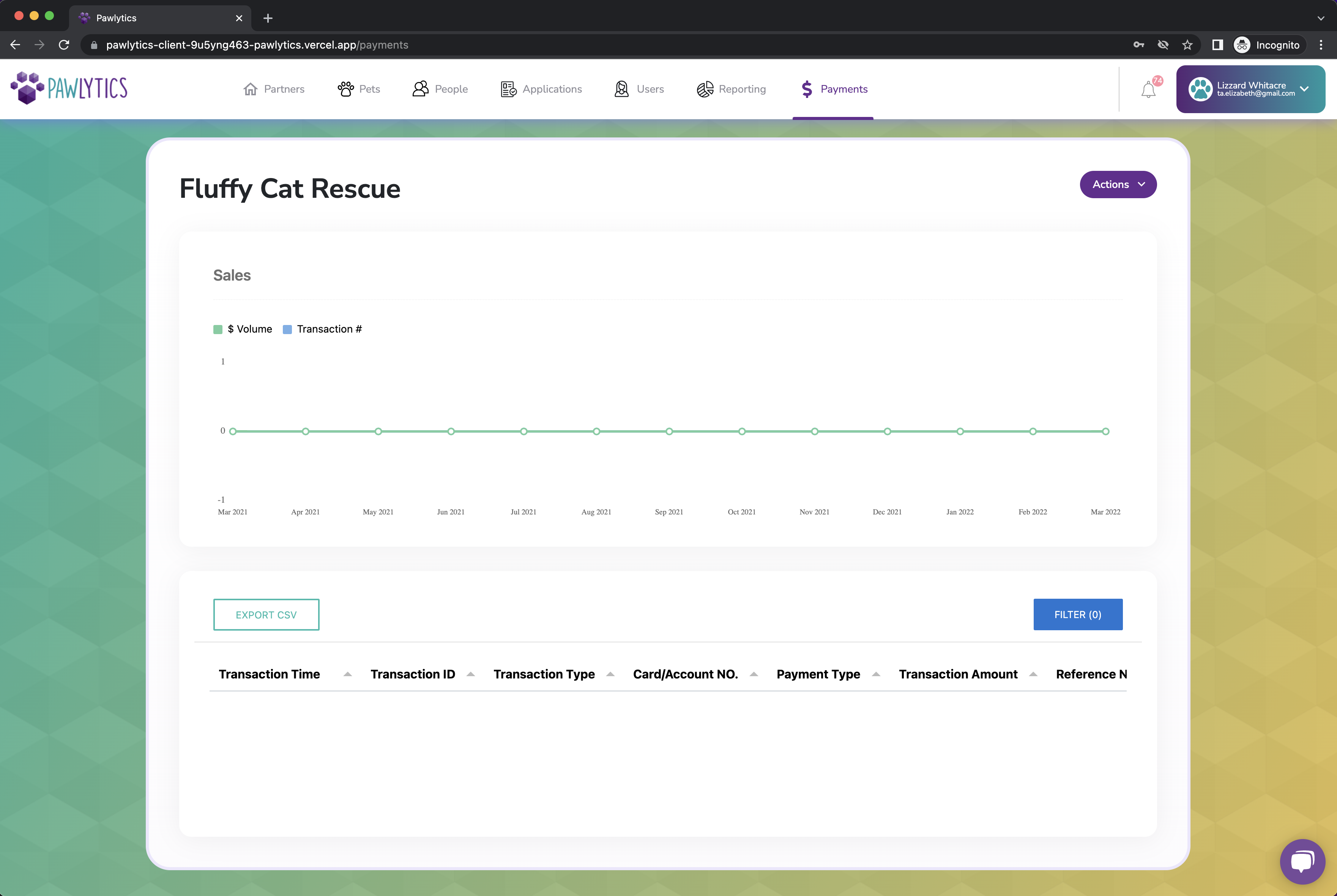 6. You can now process credit cards and/or add offline transactions to your list. See steps below for how to process credit card payments and how to add offline transactions.
How To: Process A Credit Card Payment
1. Click on the purple "Actions" button in the top right and select "Process Credit Card Payment"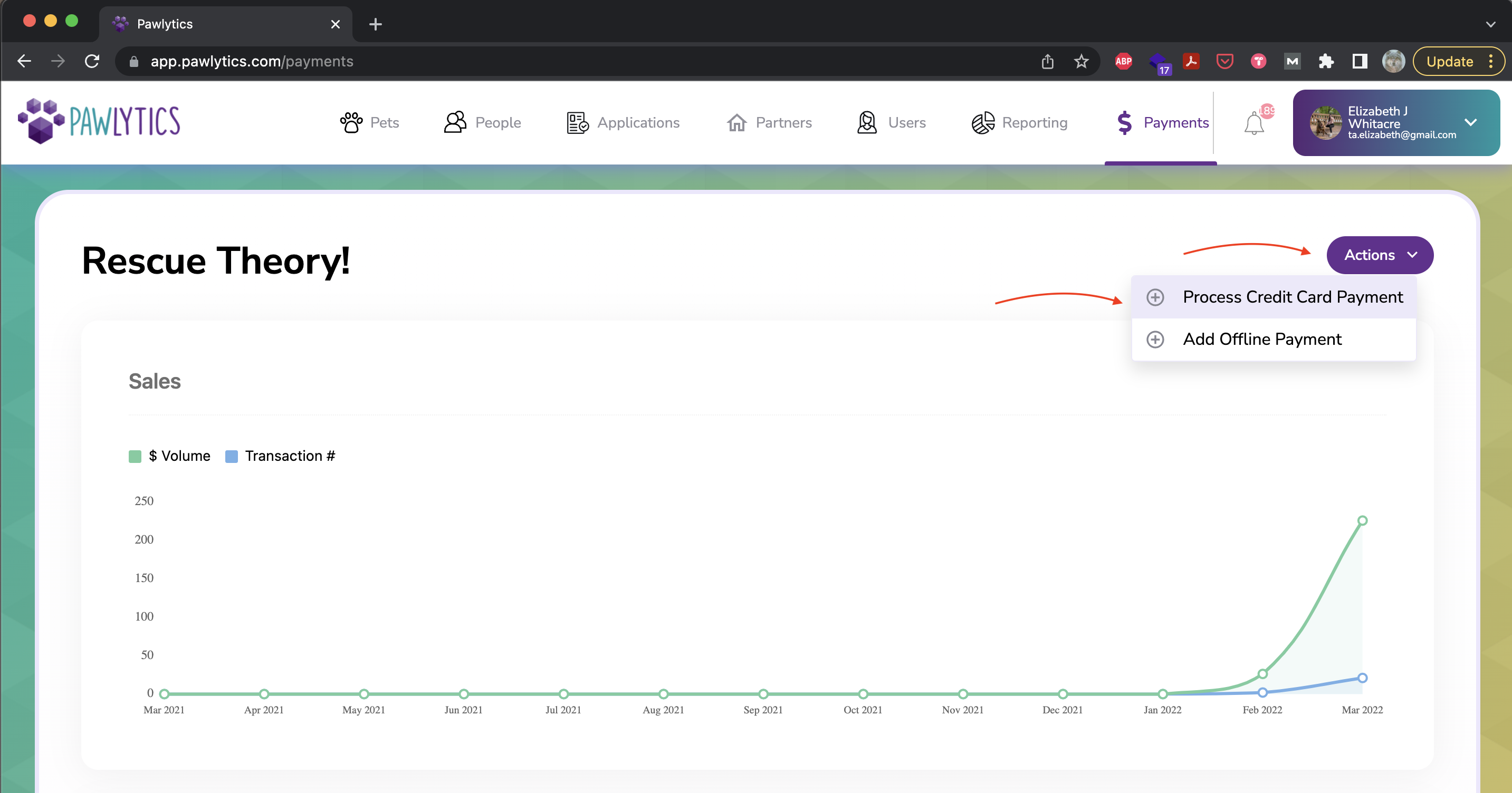 2. Enter in the details of the purchase including:
Amount
Card Holder Name
Card Number
Card Expiration Date
Card Security Code
Email to Send Receipt (Card Holder's Email)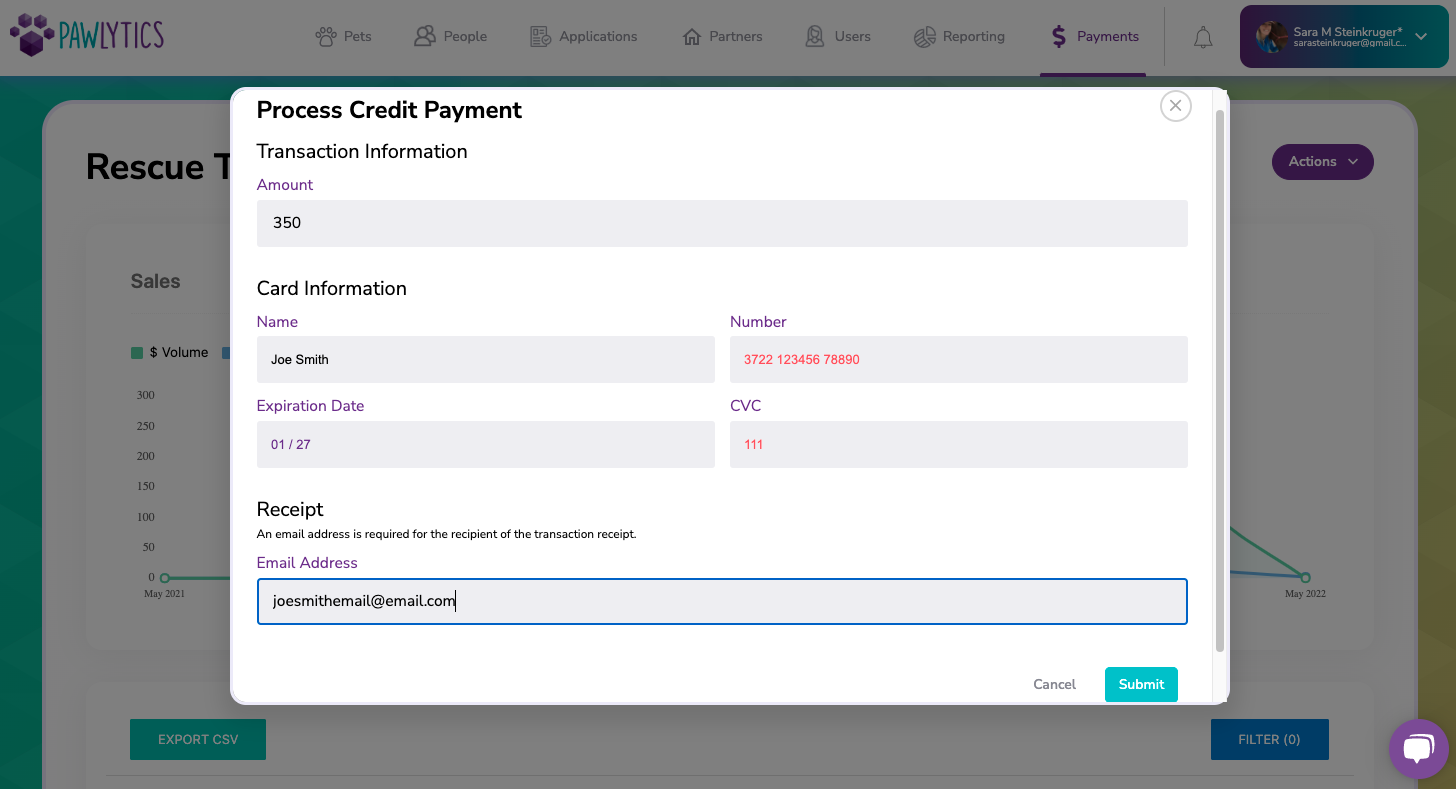 3. Click the light blue "Submit" button ONE TIME.
Each time you click it, it will run the payment.

4. You will see a Success modal once the payment has been processed.
5. A receipt will be sent to the email you entered immediately. The receipt will have your org's info on it.
Example Credit Card Payment Receipt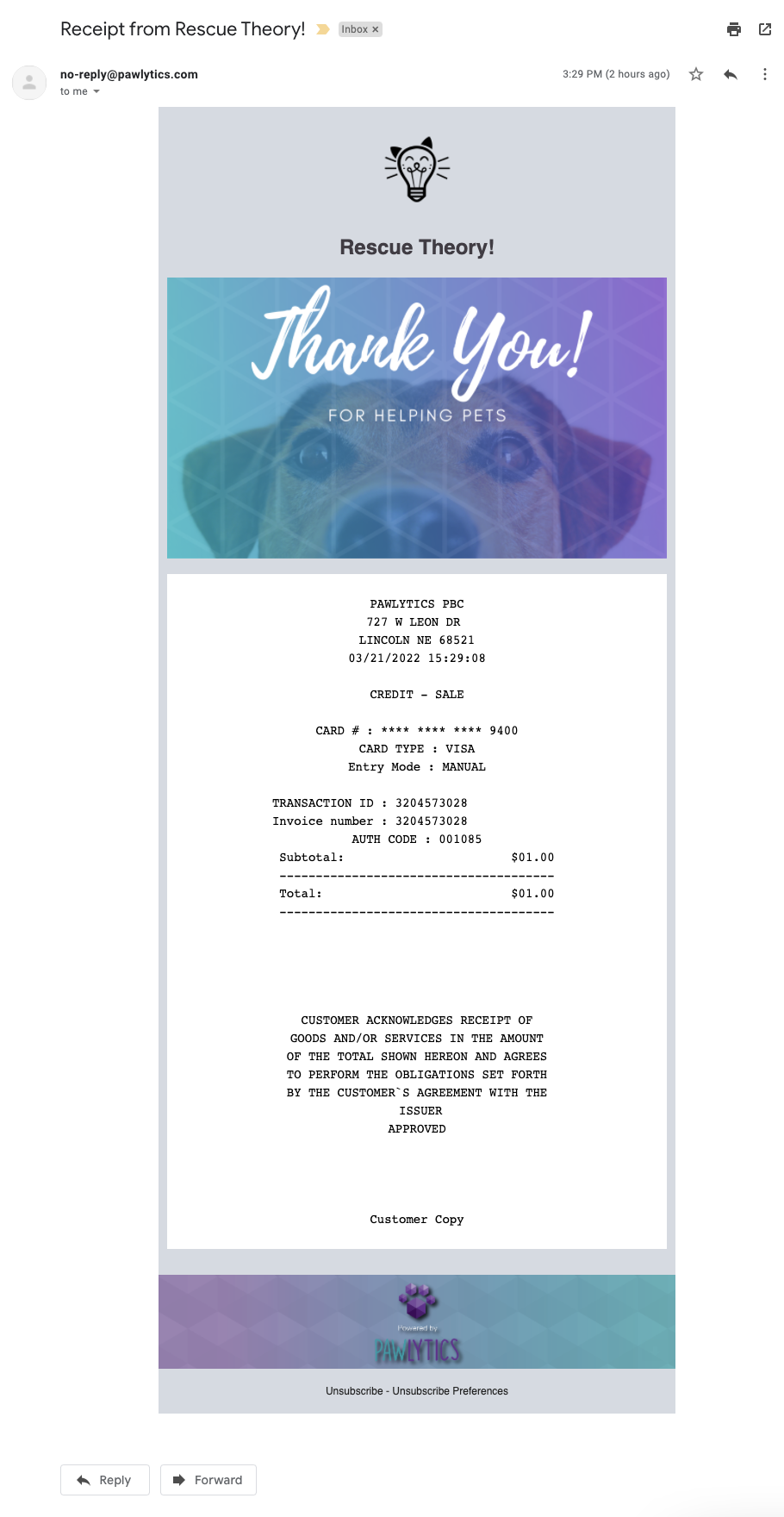 How To: Process An Offline Cash/Check
This process will allow you to track offline cash/check payments. Please note tracking offline cash/check payments will not send money to your bank account.
1. Click on the purple "Actions" button in the top right and select "Add Offline Payment"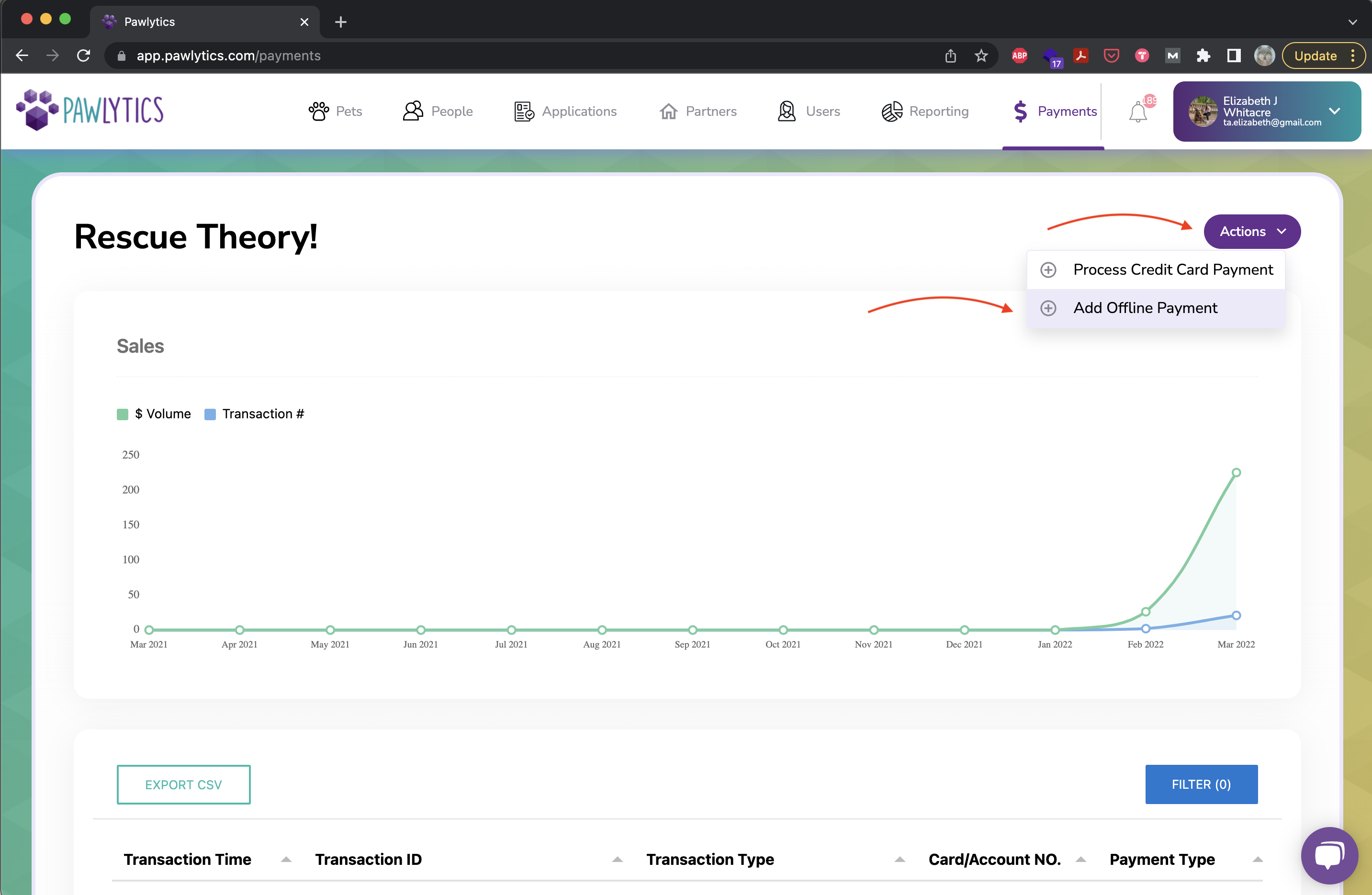 2. Enter in the details of the payment including:
Amount
Type of Offline Payment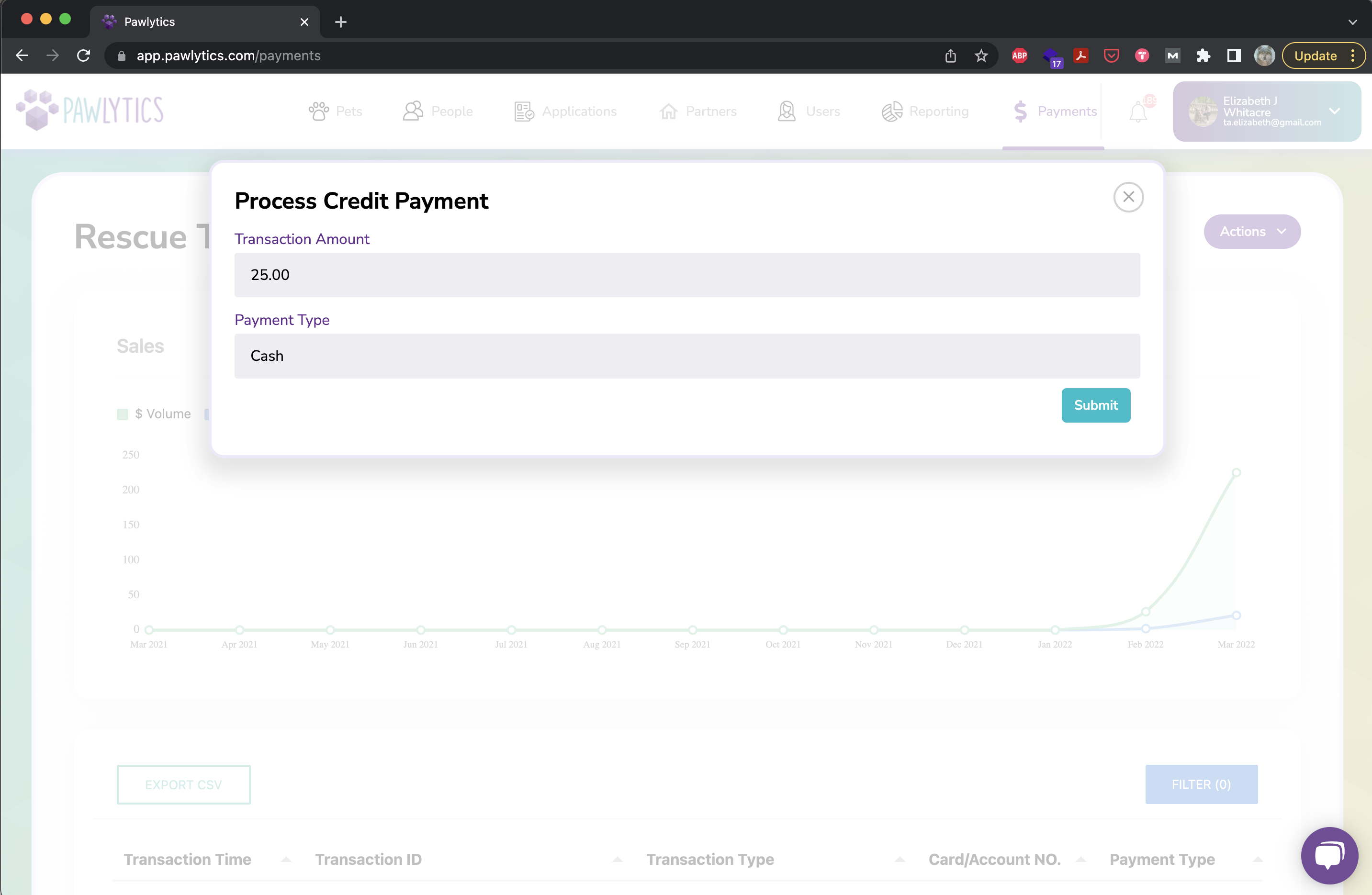 FAQs
1. What are the convenience fees for credit card payments?
2.9% flat for Visa, Mastercard, Discover
3.4% flat for American Express
Example: If someone pays you $100 with a Visa card, $97.10 will go to your Rescue's bank account. The math:

$100 x 2.9% = $2.90
$100 - $2.90 = $97.10
2. How long does it take for money to hit my rescue's bank account?
24 - 48 hours
The card holder will see the transaction right away
3. What will the customer see in their card's account?
Your rescue's name will show on their statement along with the amount processed on their credit card
4. Is this mobile friendly?
Yes, you can use the Payments tab from your mobile phone or tablet.